Tri-Cities' Professional Tree Experts
Tri-Cities' Professional Tree Experts
Ryan Hone and Top Tree Service LLC have been serving the Tri-Cities and surrounding areas since 2004. They have all of the necessary knowledge, training, and equipment to properly care for your trees. Safety is a priority for both your property and our employees. When we work we take precautions to prevent damage from debris and to keep your property safe. We also value the health and condition of your plants and trees which is why we offer free health & safety assessments. Our eyes are trained to spot potential risks, wind risks, as well as diseases and bugs.
Top Tree Service LLC serves the Tri-Cities and surrounding areas, including Richland, Kennewick, Pasco, Burbank, Benton City, Connell, Prosser, Yakima, Walla Walla, Ellensburg, and Wenatchee. Call 509.943.7032 for your FREE estimate today! When you contact Top Tree Service LLC, we will schedule an appointment for an arborist to meet with you and do a walk through of your property. This allows us to discuss and address the health and safety of your trees as well as answer any questions that you might have.
Meet the Top Service LLC Team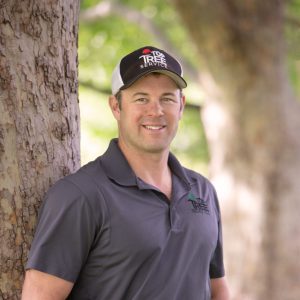 Owner & President, ISA Certified Aborist
Ryan grew up in and around trees. For Ryan, trees and tree care have been a natural part of life in many respects. From learning how to prune his first cherry tree at an early age to working his way through college cutting and selling firewood to aerial surveys of Pine Beetle infestations in the mountains Idaho and Nevada, Ryan has a long and varied history of experience when it comes to trees and tree care. Learning has always been important to Ryan and he is continually expanding his knowledge base in an effort to better serve the needs of his customers and their tree needs.
TCIA develops safety and education programs, standards of tree care practice, and management information for tree and landscape firms around the world.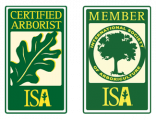 Through research, technology, and education, the International Society of Arboriculture (ISA) promotes the professional practice of arboriculture and fosters a greater worldwide awareness of the benefits of trees.

The Pacific Northwest Chapter of the International Society of Arboriculture (PNW-ISA) is a member organization for arborists and urban foresters.