Electric Chain Saws – The Bottom Line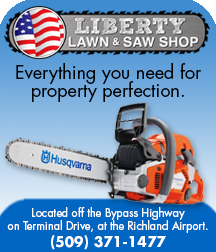 Unless you're pretending to be some mythical tree cutter and hauling yourself out deep into the woods to cut, electric chainsaws are hard to beat.
Pros
No more worrying about gas and oil
Easy to carry and handle
Easy startup: No tugging at a starter rope
Cons
Need to drag an extension cord around.
What To Look For:
Great Price. Cheap when comparing to a good gas-powered chain saws.
With electric you don't have to worry about getting a precise gas/oil ratio.
Light-weight, so you can cut for hours before tiring.
No tugging at a starter rope.
The 14″ model is for trimming limbs and cutting small trees.
Oil cap is located right on top of the chain saw for easy access.
Wear protective gear, including goggles, helmet and steel-toed boots.
Great for backyard work.
Electric Chain Saws – A Review
Electric chain saws are fun, cheap and easy to use. The convenience begins before you even start cutting. Gas-powered chain saws are fueled with a gas/oil mix, and you're forced to calculate the exact ratio. With electric chain saws, you just plug it in and go. Whether you are looking to purchase a new chain saw or have a good one that just needs to be serviced, our sister company Liberty Lawn and Saw Shop can help you out.
Here at Top Tree LLC, we strive to be the best at what we do. In order to do that, we ensure that our practices are consistent with optimal tree care, our arborists are properly trained, and our customer service is top notch. If you are searching for a superior tree service company in Richland, we would like to earn your business.